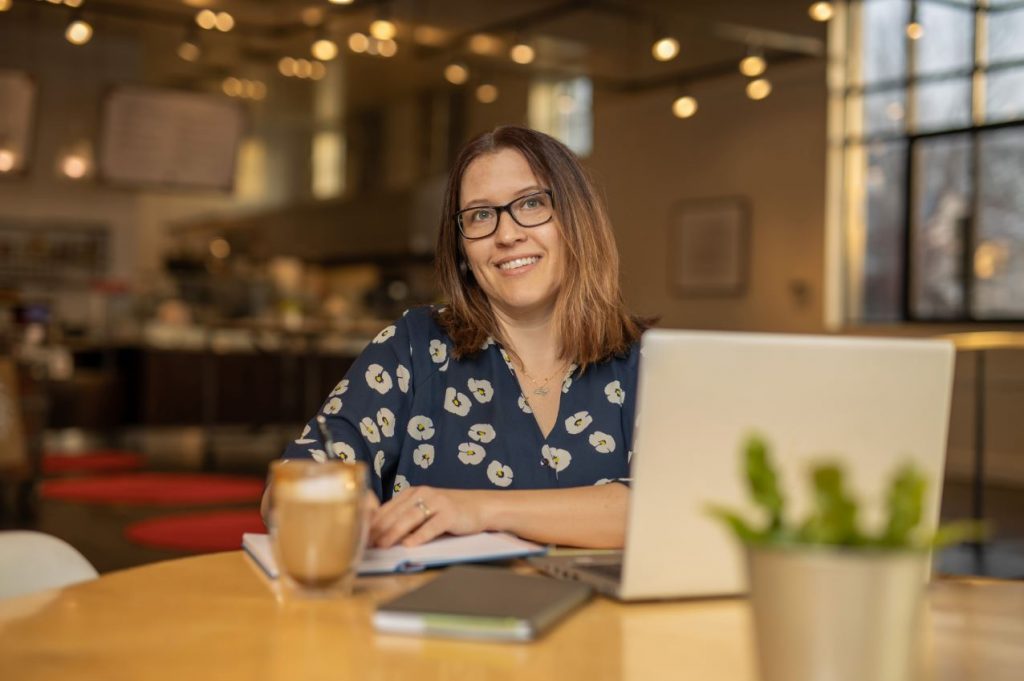 Kris Joseph is joining a growing list of MFA alumni with published books. She is a 2020 Howling Bird Press and MFA nonfiction graduate from Augsburg University. However, she has been a writer since she was a little kid.
After receiving her undergraduate degree in Communication at UW Milwaukee, Kris started working at United Health Group (Optum). She's an executive assistant, but her passion for writing has never taken a back seat to her work. When she started looking into a master's program for writing, she spoke to her boss who encouraged her to go back to school. And with her company's tuition reimbursement benefit, she was able to do so at Augsburg.
"Augsburg best fit since I was working full time and needed a low-residency program," says Kris. "I knew I wanted to write about mental health, but decided I needed to polish my work. At Augsburg, my thesis was my memoir."
Kris incorporated her running into her writing. She hasn't read about many people using running to help with mental health, despite Kris meeting so many runners over the years who shared stories of their own battles with mental health.
"When you're running with a team, you have so much time with people and coaches, so there's always mental health training. Runners talk about their own problems. It was super interesting to me to meet these wonderful people and hear their stories," says Kris.
Kris's memoir is about her struggle with mental health from eight years old until the present. She integrates ways she fights depression, which includes her running. And while she always knew what she was going to write about in her memoir, she credits her time in the MFA program – especially her work on Howling Bird Press – as a huge help to her final book.
Kris was part of the editorial team that published Self, Divided by John Medeiros, which will be released April 16.
"Being able to work on the publishing process for Self, Divided was the most helpful class that I took during the MFA program at Augsburg. I wouldn't be the writer I am today without going through this process with Jim Cihlar and team."
Kris was surprised how much she enjoyed reading the Howling Bird Press contest submissions.
"Reading others' work and editing helped with the classes I was taking. When I had to send in a draft for my own thesis, it was easier because I'd been editing and thinking creatively already."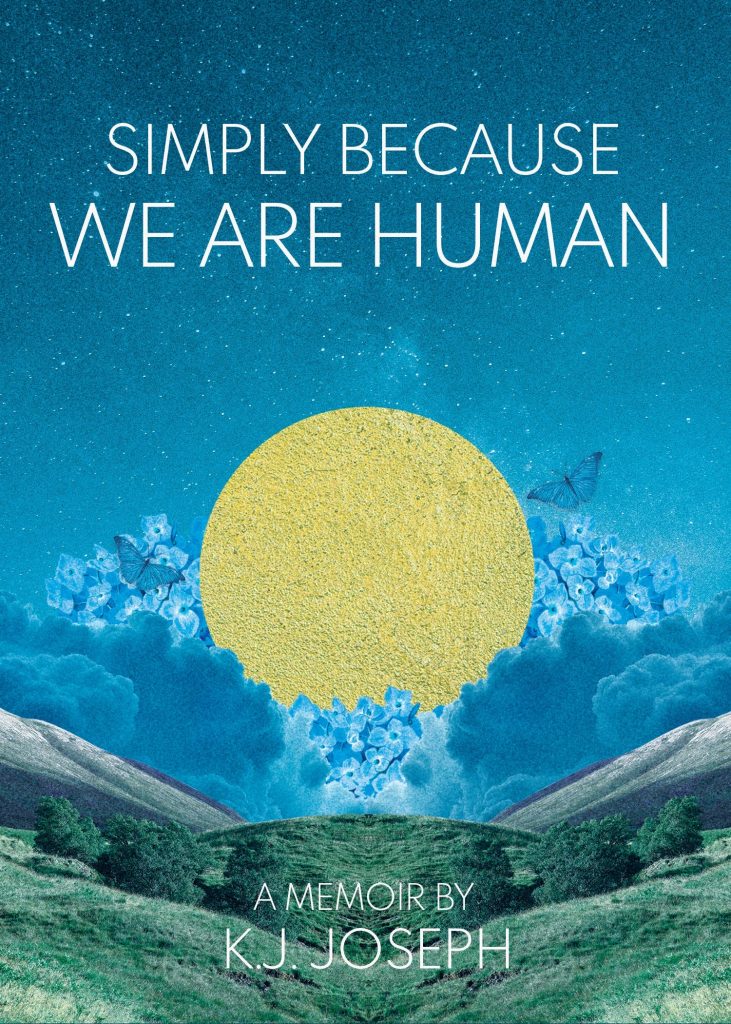 Kris worked with a self-publishing company, Wise Ink, to publish her memoir, Simply Because We Are Human. Wise Ink is a small Minneapolis company started by women, something Kris was particularly interested in.
"I could do a lot myself because of what I'd learned from Howling Bird press. For example, I used a friend from my undergrad program to do the cover art. And I'm doing the audio book with a friend who is an actor. Wise Ink hooks you up with everything you need, kind of an à la carte deal, and they have a project manager that oversees it all."
Kris loved being able to shape her memoir – the writing and the publishing – herself. And she sees self-publishing as a growing commodity for writers.
"When I'm done I have all the rights, 100% of sales. Self-publishing is something that will be utilized more in the future. There are some people that won't look at a book if it's self-published, but they're missing out on a lot."
Before her memoir was officially published, Kris was already thinking of her next project. She wrote a screenplay based on her book in partnership with Andy Froemke, the MFA screenwriter professor. The script is called Beyond Blue.
She is also writing through her training for this year's Grandma's Marathon.
"I never thought I'd run another marathon, but I wanted something to help deal with the grief of this last year, so I'm writing about that. It might be a book, it might not."
Kris's memoir, Simply Because We Are Human, is available for order at her website: https://www.kjjosephwriter.com.
Review from James Cihlar, Howling Bird Press
"In Simply Because We Are Human, running—both competitively and recreationally—is the lifeline that helps KJ Joseph manage clinical depression. A track star from a young age, Joseph finds motivation to keep running in the memory of her late grandmother, a gifted athlete who competed in sports as a member of the first class of WAVES in the 1940s. This swift and dexterous memoir lays bare the challenges and triumphs of effective mental health treatment.
How do we live with depression without shutting down all of our emotions, even the painful ones? 'Running is all about letting go,' Joseph writes. Bracing, sensitive, and savvy, Simply Because We Are Human shares hard-won lessons along with a vigorous dose of inspiration."
—James Cihlar, author of The Shadowgraph