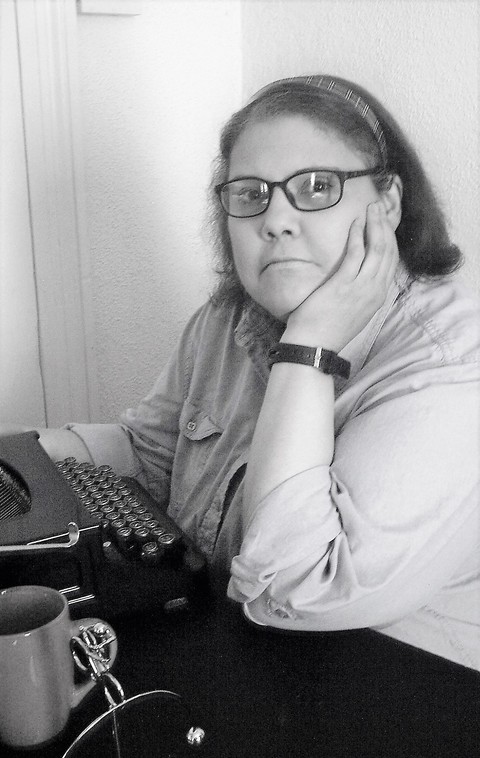 In the spring of 2020, Augsburg alumna Tracy Ross '19 found out she won the Presidential Graduate Diversity Scholarship from Bowling Green State University. This merit-based award is given to a student who plans to promote diversity within the graduate student population at Bowling Green.
Tracy wanted to go to Bowling Green to earn her Ph.D. in Rhetoric and Writing. She heard it's one of "the best hidden school in the country" from then MFA nonfiction mentor, Karen Babine. Tracy also has family who have attended Bowling Green. With the Presidential Graduate Diversity Scholarship, Tracy plans to combine her passion for poetry and community service to bring poetry to inner city youth and urban areas.
Tracy's connection to diversity started as a young child and she believes her diverse background is what has helped her get to where she is today.
Originally from Detroit, Michigan, Tracy's father is Black and her mother is European Caucasian. She attended school through her sophomore year of high school, then started her own path to higher education. Her father worked in the automotive industry and when economic hardship forced the automotive plants to close, Tracy's family moved to Chicago so her parents could find work. Here, Tracy homeschooled herself. On her own, she learned what it would take to pass the equivalency test and she succeeded. With her GED, Tracy got herself into Roosevelt University in Chicago at an age when her peers were still in high school.
"Early on I realized that through my family's economic hardship and inequalities, you can't see the potential in yourself unless you see the potential in other people. I felt really blessed I have a diverse background, and that I was exposed not only to hardship, but I was blessed in having the fortitude and the privilege to be a thinking, aware human being," Tracy says.
After earning her bachelor's degree in English Literature, she went on to Bemidji State to earn a master's degree in education. Tracy wanted to teach creative writing, but she realized that in order to teach creative writing at a post-secondary level, she would need a subject-specific degree. Tracy researched many universities and after reading Augsburg's mission statement about its education to service, and seeing the diverse faculty in the MFA program, she decided the best fit would be Augsburg's Master of Fine Arts in Creative Writing.
"Between the residency and the remote technology, that's a big part of the incentive of going to Augsburg University. Especially in an MFA program, you have to work alone as a writer and [the program] gave me so much time to go back and forth between the mentorship and working alone. Augsburg was very progressive with that style of teaching," Tracy says.
Tracy's focus was on poetry and publishing. She considers herself blessed to have had the opportunity to work with four different MFA mentors: Cary Waterman, Heid E. Erdrich, Karen Babine, and James Cihlar. Tracy was also part of Augsburg's Howling Bird Press the entire time she was in the program, until she graduated in 2019 with an MFA in Publishing.
"Augsburg University was the best experience in my life," Tracy says. "I'm so grateful to Heid Erdrich for editing my thesis which I was able to publish."
Tracy's focus during the Spring 2021 semester will be on publishing her next book, as well as focusing on her research and dissertation for her Ph.D. work.
Tracy Ross is a poet, writer, and humanist. She holds a B.A. in English from Roosevelt University and a Master's in Education. She is also a graduate of Augsburg University's MFA Program. Her work is paramount in fusing poetic purist tradition with the modern technological progress and its influence on the mind. Her first collection of poetry, Broken Signals (Trials of Disconnect) is available from Shanti Arts Press. Her novella, Certainty of One–A Tale of Education Automation was released in November of 2018 by Adelaide Press. James Dean and the Beautiful Machine was just released in February 2020. She currently lives and works in Minnesota.