---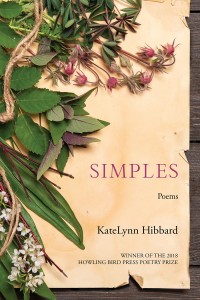 Simples by KateLynn Hibbard (2018)
Poetry
Buy
Poetry. Women's Studies. "With SIMPLES, KateLynn Hibbard has created a medicine chest of poems, a book that transports us back in time to search out the remedies and inner strength necessary to survive a hardscrabble life on the frontier plains. It is a sweeping portrait of a time and a region, one that offers an especially keen insight into the lives of women and children—bringing historical erasures and overlooked history into a brighter relief.
---
Still Life with Horses by Jean Harper (2017)
Nonfiction
Buy
Still Life with Horses chronicles the quest to live ethically while navigating a changing personal and professional landscape. The book explores how animal relationships can keep us grounded when human relationships fail.
---
The Topless Widow of Herkimer Street by Jacob Appel (2016)
Fiction
Buy
The Topless Widow of Herkimer Street, winner of the 2016 Howling Bird Press Fiction Prize, is a collection of eight "smart, funny, and humane" short stories.
---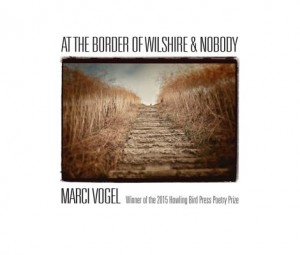 At the Border of Wilshire and Nobody by Marci Vogel (2015)

Poetry
Buy 
At the Border of Wilshire & Nobody, winner of the 2015 Howling Bird Press Poetry Prize, features California poet Marci Vogel's explorations of memory, family, loss, and life across intersections of contemporary landscapes and cultures, at home and abroad.
---