This year's Howling Bird Press cohort has nine student editors. Six of the editors — plus an alumna volunteer and the HPB mentor — agreed to give the world a glimpse of what goes on behind the curtain.
Kate Holman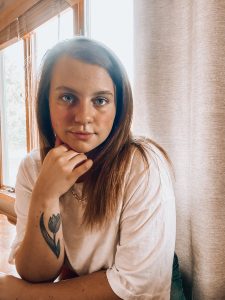 Kate is studying in Publishing I and II in Augsburg's MFA program. She is especially interested in the developmental editing and proofreading aspects of publishing.
Born and based in Minnesota, she is a poet and avid blogger, currently building her brand and voice. Her favorite authors are Taylor Jenkins Reid, Mindy Kaling, and Luvvie Ajayi Jones.
Katrina Gabelko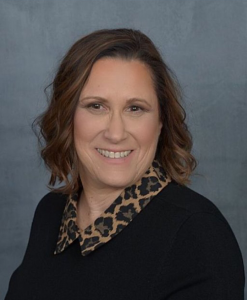 Entering her second year in the MFA program, Katrina has had a great experience in the MFA program so far, despite having begun the program in the early months of the pandemic.The low-residency program structure and an incredibly creative faculty have made it possible for her to participate fully in addition to working as a registered nurse full-time.
Katrina has been a nurse since 1994. She draws most of her writing inspiration from her experiences at work. For over 25 years, she's had the incredible privilege of caring for people confronted with unfathomable circumstances. Their stories need to be told— and she absolutely loves telling them.
In Katrina's words: "Participating as a student editor with HBP has been rewarding and exciting. It's a thrill to read a brand-new manuscript. At the same time, the editing and publishing worlds can be complex, bureaucratic, and frustrating at times. I won't lie— it's a great deal of work, especially in addition to writing classes. However, I've found that being a student editor richly enhances my writing practice— well worth the effort!"
Lucas Miller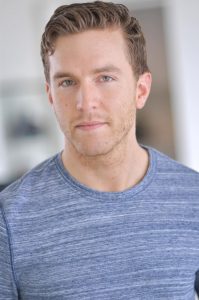 Luke is studying Publishing I and II in the MFA program. He is especially interested in the screenwriting and creative non-fiction components of the program.
Luke is a member of the Minnesota Screenwriter's Workshop and has written four screenplays, receiving finalist recognition in the 2019 Diverse Voices Contest and the 2020 Los Angeles International Screenplay Awards. He was first inspired to write screenplays after watching the film "Ordinary People" when he was 14 years old.
He recently had two non-fiction essays published in the Murphy Square Literary Journal. His Mount Rushmore of writers are Colson Whitehead, Gillian Flynn, Aaron Sorkin, and Taylor Swift.
Outside of writing, Miller works as Director of Marketing and Business Development for the Pride Institute, a Twin Cities based LGBTQIA+ specific addiction treatment center. He resides in downtown Minneapolis with his dog, Stevie.
Pam Sinicrope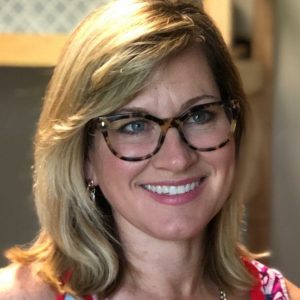 Pam is an editor for Howling Bird Press pursuing her MFA through Augsburg University Low-Residency MFA in Creative Writing program with a primary focus on Poetry.
Her poems have appeared in Aethlon, The Night Heron Barks, Indolent Books, Murphy Square Literary Journal, Literary Mama, 3 Elements Review, and Appalachian Journal, among others.
Pam lives in Rochester, MN. She has a doctorate in Public Health and engages in research to eliminate health disparities with a focus in cancer prevention. She enjoys time with her family, hiking with her dog, tennis, and independent films. She is about to become an empty nester and looking forward to seeing her oldest and youngest sons graduate from college and high school.
Nick Lindstrom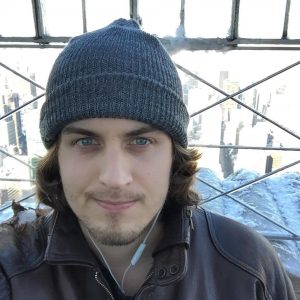 Nick is from Minneapolis, MN. He is an aspiring horror writer whose favorite book is The Road by Cormac McCarthy. In his free time, Nick likes to fish, scuba dive, and smoke ribs.
Aaliyah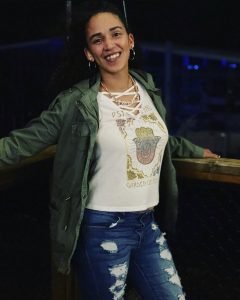 Aaliyah is an editor for Howling Bird Press, studying Publishing in the MFA program. She is especially interested in the developmental editing and proofreading aspects.
Born and raised in Iowa, she specializes in CNF surrounding themes of race, identity, and mental health. Her favorite books are Men We Reaped, Lucy Temple, and the I am Number Four series.
Volunteer alumna – Amanda Symes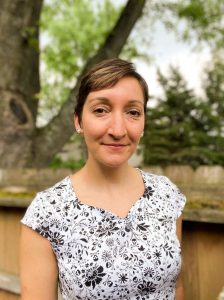 Amanda was one of the first editors for Howling Bird press and loved the program so much that she still volunteers her time. She earned her undergraduate degrees in Mass Communication and Media Writing from Augsburg University, then her MFA in Fiction with a focus on publishing from Augsburg University Low-Residency MFA in Creative Writing. She's a senior communications specialist by day and writer by night. She is usually outdoors, except when she's indoors scaring herself by reading Shirley Jackson, Benjamin Percy, and Kelly Link.
Mentor – Jim Cihlar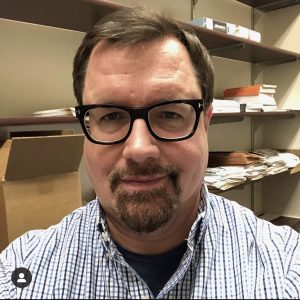 Jim Cihlar is the Publishing Mentor and Poetry Mentor in Augsburg's MFA program, where he teaches Publishing I and II and leads Howling Bird Press.
Jim has worked previously for Etruscan Press, Wiigwaas Press, New Rivers Press, and Krause Publications. His positions have included managing editor, marketing and sales director, program director, copy editor, and poetry editor. He has also taught at the University of Minnesota, Macalaster College, and the University of Wisconsin.
He earned his Ph.D. from the University of Nebraska, where he served as a reader for Prairie Schooner and an editorial assistant for Great Plains Quarterly. He earned his BA from the University of Iowa, where he studied in the Writer's Workshop. His most recent poetry book, The Shadowgraph, came out from the University of New Mexico Press. His writing has appeared in The American Poetry Review, The Threepenny Review, The Brooklyn Rail, The Rumpus, Western American Literature, and Lambda Literary Review.