The Pros and Cons of Things: Wii U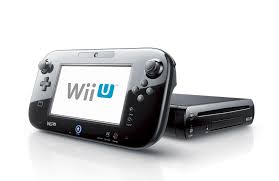 The next generation of gaming consoles is just right around the corner but which one is the crème de la crème? Frankly this is just all a matter of preference but hey, for the sake of debate let's roll with it. While not technically as powerful as consoles like the PS4 the Xbone, The Nintendo Wii U is the latest home console from Nintendo.
PROS
With the Wii U's controller you are able to play games even when someone is watching TV… As well as increases game interactivity.
The console itself costs $300.00, compared to the other console it is the least expensive.
Who doesn't like Super Smash Bros?
CONS
Though it is considered next-gen, it uses current gen technology, making the Wii U inferior to the other two consoles graphic wise.
Because it got a two-year head start on the other consoles and the lack of big games the Wii U has lost some momentum.