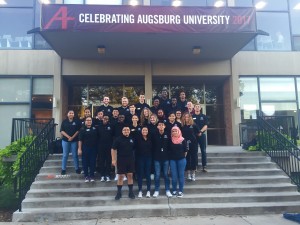 Welcome!
Welcome to the Augsburg Day Student Government website! We aim to further the educational goals and general welfare of the student body. Student government will support and advocate for student concerns, needs, and activities. We will serve as the primary student voice and liaison between students and the administration, faculty, and staff of Augsburg University.
Register for Basketball Tournament – Saturday December 16
Captains, register your team here.
Or copy this link.
https://goo.gl/forms/RqrQZe30OSqJ5tCx2